Munich Rental Market: An Introduction
JW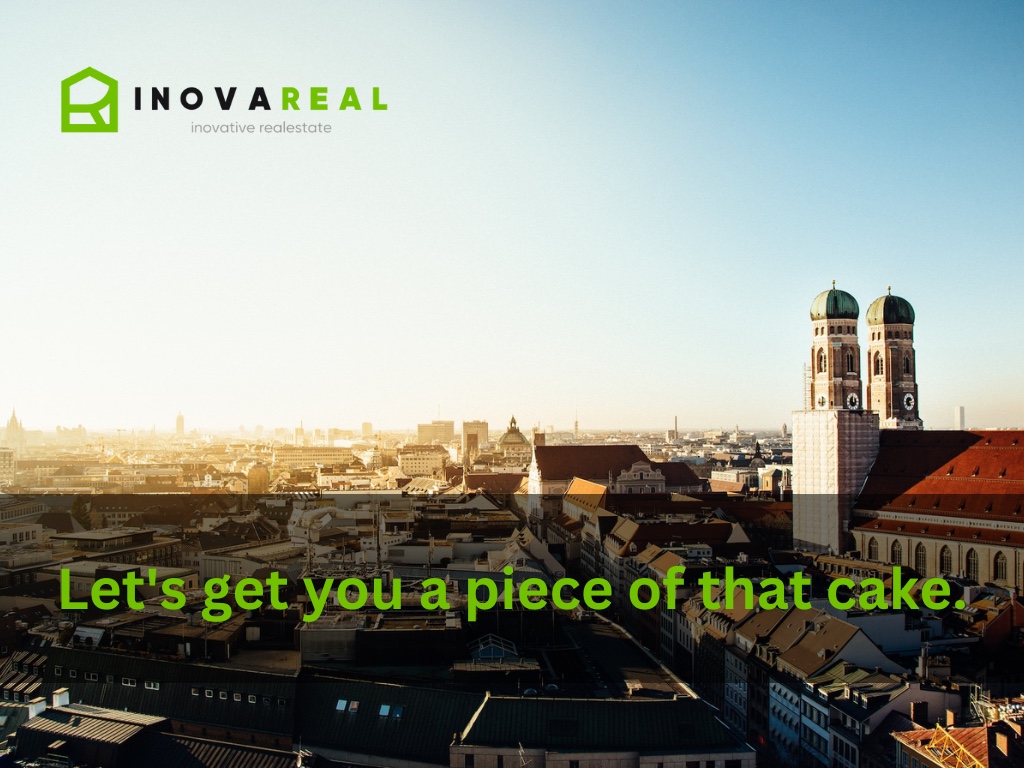 © Philipp Bachhuber / Unsplash
Unlocking the Potential of the Munich Rental Market: An Introduction for Renters and Landlords
Munich, as the capital of Bavaria and the third-largest city in Germany, boasts a thriving metropolis with a vibrant rental market. With a population of over 1.5 million people, Munich offers a diverse and exciting living environment that presents ample opportunities for renters looking for a new home.
If you are interested in the Munich rental market, it is essential to comprehend the current trends and factors that are driving this market. Here are some key insights to help you better understand the Munich rental market.
High Demand for Rentals
One of the most significant features of the Munich rental market is that demand is currently at an all-time high. This is mainly due to the city's robust economy and low unemployment rate, which have enticed a considerable influx of young professionals and families to the area. Moreover, Munich's world-renowned universities also attract a significant number of students, creating strong demand for rental housing.
According to Refire, the Real Estate Finance Intelligence Report Europe, the current average vacancy rate for rental properties in Munich is under 0.2% (Refire, 2022). This figure indicates that there are very few available properties on the market, resulting in an extremely strong competition among renters. Consequently, Munich's rents are among the highest in Germany.
High Rental Prices
In recent years, rental prices in Munich have risen significantly. A Munich studio, with its additional privacy and facilities, costs an average of €1031. A one bedroom apartment in Munich is on the market for the average price of €1523 (including utilities) a month (Housinganywhere).
While these rental prices are high, they are not unexpected given the strong demand for rental properties in Munich. Additionally, many renters are willing to pay a premium for a high-quality apartment in a desirable location, such as the city center or near public transportation.
Growing Investor Interest
Given the high demand for rental properties in Munich, it is not surprising that investors are taking notice. In recent years, there has been a considerable increase in the number of real estate investors looking to purchase rental properties in the city.
Despite the rental market's challenges, it has shown remarkable resilience, rendering the residential rental market an enticing opportunity for investors. Notwithstanding the obstacles presented by the pandemic, Munich's rental market has remained relatively stable, with only slight fluctuations.
As a result, Munich's rental market has proven to be a popular investment destination, and its strong demand and high rental rates suggest that the market is poised to remain competitive in the foreseeable future.
Outlook
While the Munich rental market is currently robust, there are potential challenges that could impact the market in the future. There is concern that the high cost of living in Munich could eventually lead to a "brain drain," as young professionals and families are priced out of the market. To address this issue, some policymakers are advocating for increased investment in affordable housing and other measures to make living in Munich more accessible for everyone.
Overall, the Munich rental market is a dynamic and exciting place to be. With high demand for rental properties, high rents, and growing interest from real estate investors, the market is likely to remain competitive for the foreseeable future. If you are looking to rent in Munich, it is essential to stay up to date on market trends and seek guidance from trusted real estate professionals who can help you find the perfect home.
When navigating the competitive Munich rental market, it can be helpful to utilize tools and resources that simplify the renting process. InovaReal is such a tool. It offers a comprehensive platform for both landlords and tenants, including market screening, partner identification, legal proceedings, and lifecycle management. By using this platform, renters can streamline their search for the perfect rental property and landlords can efficiently manage their properties, making the renting process easier for everyone involved.
Register now and become a member of a growing community of landlords and renters that opt for InovaReal!