Global Real Estate Hotspots - Dubai
JW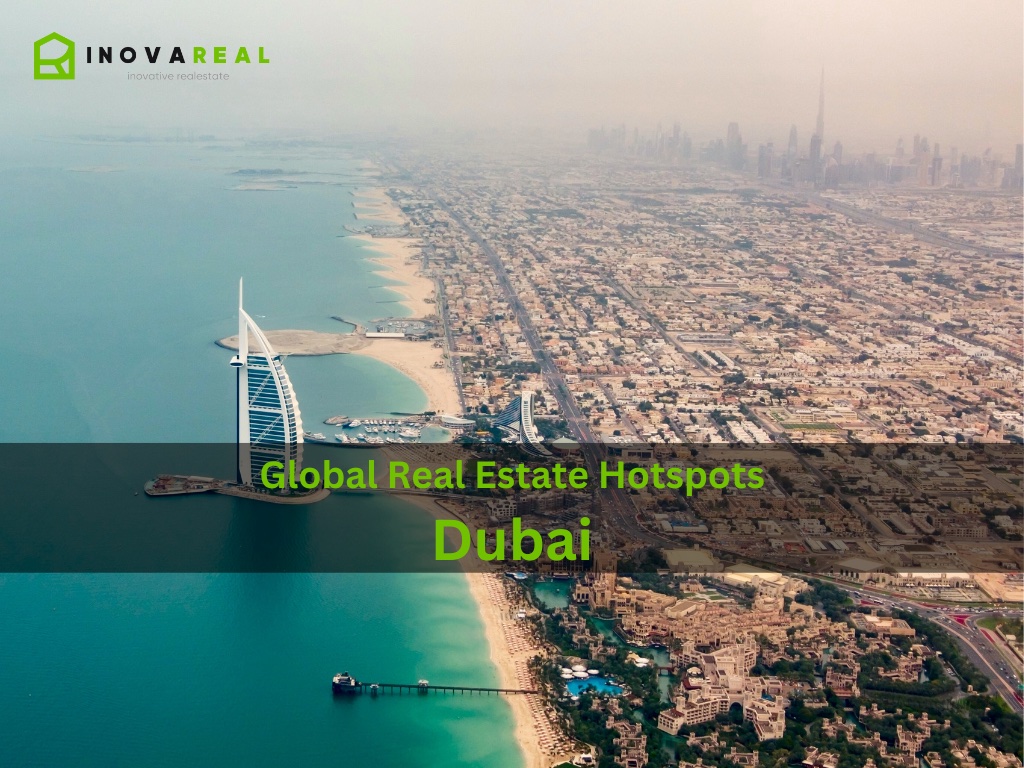 Dubai's Booming Property Market: A Lucrative Landscape for Landlords and Property Owners
Dubai's property market has been experiencing an unprecedented surge, offering lucrative opportunities for landlords and property owners. The city's impressive economic growth, stable economy, tax-free environment, and cosmopolitan lifestyle continue to attract an increasing number of investors, expatriates, and ultra-high-net-worth individuals (UHNWIs).
Dubai's Record-Breaking Property Demand and Rental Surge
According to a recent report by real estate services firm CBRE, the first two months of 2023 witnessed a record high in property demand, with Dubai's residential market registering a magnificent 43.9% increase in transactions compared to the previous year. The city's population continues to grow, leading to a soaring demand for housing. This surge in demand has resulted in an acute shortage of available properties, with the Dubai Land Department reporting a historically low availability rate of just 8%, the lowest since 2008.
As a result of this imbalance, landlords find themselves in a prime position to capitalize on the rental market's boom. Average Dubai rents have increased by an impressive 27.7% in the year leading up to May 2023, presenting landlords with an opportunity to maximize their rental income.
Strong Growth in Property Sales and Price Appreciation in Dubai
In addition to the rental surge, Dubai's property market continues to attract investors seeking high returns and low risk. The average residential prices in Dubai grew by an impressive 15.9% in the year through May 2023, with the average apartment price increasing at the same level, and average villa price growth slightly above it. This strong price growth indicates a healthy and thriving real estate sector.
Dubai's property market has become one of the world's highest-performing markets, making it an attractive choice for both local and international investors. The city's strategic location, robust infrastructure, and favorable tax policies contribute to its allure as a real estate investment destination.
A win for Landlords and Owners in Dubai
Record-High Rental Income: With an acute shortage of available properties and a surge in rental demand, landlords can command premium rents, resulting in record-high rental income. Strategic pricing and attractive leasing terms can further enhance the appeal of their properties.
Appreciating Property Values and Thriving Investment Environment
Dubai's property market provides a promising long-term investment outlook. Dubai's stable economy and tax-free environment has shaped an atmosphere conducive to property investment. The strong growth in property prices means that landlords and property owners have also witnessed their asset values appreciate significantly. And the continuous influx of UHNWIs, expatriates, and tourists ensures a sustained demand for rental properties, further benefiting landlords.
Seizing the Opportunity
In conclusion, Dubai's property market presents a win-win situation for landlords and property owners. The current rental surge and soaring property prices offer an excellent opportunity to maximize rental income and enjoy substantial capital appreciation. Landlords can leverage the high demand for rental properties to set competitive rental rates and attract quality tenants.
As with any investment, conducting detailed market research and seeking expert guidance from real estate professionals, such as InovaReal, can help landlords make informed decisions and optimize their property investments. With Dubai's property market showcasing robust growth and a promising outlook, now is the moment for landlords and property owners to seize the opportunity and reap the benefits of Dubai's thriving real estate sector.
Register now and become a member of a growing community of landlords and renters that opt for InovaReal!
Sources
https://www.scmp.com/business/article/3222784/dubais-booming-housing-market-attracts-asias-rich-clear-demand-supply-imbalance-push-prices-further?module=perpetual_scroll_0&pgtype=article&campaign=3222784
https://economictimes.indiatimes.com/tech/technology/the-ultimate-guide-to-investment-properties-in-dubai-tips-trends-and-opportunities/articleshow/101392701.cms?from=mdr
https://www.constructionweekonline.com/analysis/dubais-real-estate-momentum-in-h1-is-set-to-sustain-throughout-2023
https://www.cnbc.com/2023/03/10/dubais-record-property-demand-is-creating-a-nightmare-for-some-residents.html
https://www.economist.com/middle-east-and-africa/2023/04/05/russians-have-helped-make-dubais-property-market-red-hot-again