Berlin Rental Market: Overview
JW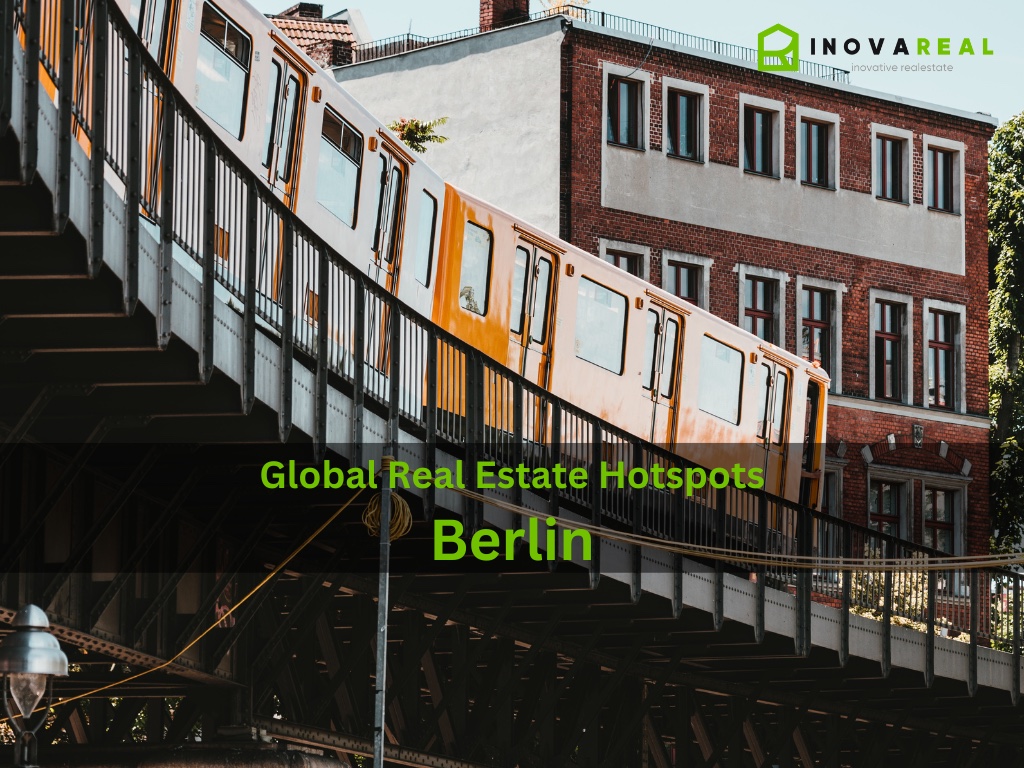 InovaReal is committed to providing valuable insights and guidance to individuals navigating Berlin's rental market. This article offers an overview of the current situation in Berlin's real estate landscape.
Market Dynamics
Berlin's rental market has undergone a transformative shift, presenting both challenges and opportunities. The city's growing popularity has led to increased demand for rental properties, creating a competitive landscape. It is not uncommon to have 200 applicants vying for a single apartment, highlighting the allure and desirability of living in Berlin. This high level of competition has led to soaring rental prices, with average rents increasing by 55% since 2014, and popular areas experiencing even steeper hikes, reflecting the dynamic nature of the market.
Constant Shortage
One of the key challenges in Berlin's rental market lies in the shortage of new apartments. The city experienced a population decline in the early 2000s but has since witnessed significant net growth of approximately 30,000 new arrivals per year. However, the construction of new housing has struggled to keep pace with this influx, leading to a shortage of available units. Additionally, Berlin's social housing stock has been affected by past problematic management and the sale of social housing units for quick cash, further compounding the shortage of affordable housing.
Failed Policies
Berlin's rental market has seen the implementation and subsequent challenges of rent control policies. The rent-limit law (Mietendeckel), introduced in 2020 to combat rising rents, was later overturned by the Constitutional Court, due to legal concerns. The effect of the law was positive only for tenants who already had an apartment. And because it was good for them, they stuck to their current apartments, thereby considerably lowering the number of available apartments. In addition, quite a few landlords would retaliate with highly inflated prices for basic amenities, such as kitchen equipment or even chairs. It also created a divide between regulated and unregulated housing markets, placing pricing pressures on the unregulated sector and making newly built apartments less affordable.
New Path
The new Berlin government has taken steps to address the housing crisis by committing to building 20,000 new apartments annually, including 5,000 subsidized social units. This represents a positive direction in meeting the demand for affordable housing. However, while this is a step in the right direction, tenant lobby groups argue that it falls short of meeting the demand for affordable housing. According to these groups, the issue lies not only in the quantity but also in the segment of housing being built. Rather than focusing on larger, affordable family flats, developers tend to prioritize luxury properties targeting well-heeled foreign investors.
Tenants Need to Empower Themselves
When navigating Berlin's rental market, it is essential to be well-prepared and confident. Here are some key considerations:
Start early and stay informed: Begin your search ahead of time and gather information about different neighborhoods, rental prices, and available housing options. Online platforms and real estate experts like InovaReal can provide comprehensive listings and insights to guide your search.
Flexibility and realistic expectations: Understand that Berlin's rental market is highly competitive, and finding an affordable apartment might require time and effort. Be prepared to compromise on certain factors such as location or apartment size to increase your chances of finding suitable housing.
Financial planning: Take into account your financial situation and set a realistic budget for rent and living expenses. Consider additional costs such as utilities, transportation, and potential rent adjustments in the future.
Owners Can Stay Calm
For owners, the situation is a lot less tense. Despite the initiatives of several Berlin governments, the market will continue to produce too few new apartments to create a balance between demand and supply. Thus, to some extent, almost every apartment in Berlin has potential value.
However, rather than charging maximal rent from new tenants and focusing on those who can bid highest, landlords should be looking for those tenants that are financially flexible and want to settle in for good. If you want to get the right tenants, it is worthwhile to take time for the selection process. In markets like Berlin, landlords will soon be turning to real estate platforms that offer solid insights into the track record of potential tenants. InovaReal is one of the first platforms that places transparency and reliability of users at its core. The new app aspires to enable both landlords and tenants to find the perfect match.
Conclusion
Berlin's rental market presents challenges but also many opportunities, driven by high demand, soaring prices, and a continuous shortage of housing. The government's commitment to building new apartments is a step towards creating a better balance of demand and supply but will likely not lead to a fundamental change in the market anytime soon. While owners/landlords have a very good bargaining position, prospective tenants must approach their search with diligence, flexibility, and realistic expectations.
Register now and become a member of a growing community of landlords and renters that opt for InovaReal!